Giants Baseball Camps-Summer Camp Coach
Company: Rally Camps
Location: Redwood City
Posted on: June 6, 2021
Job Description: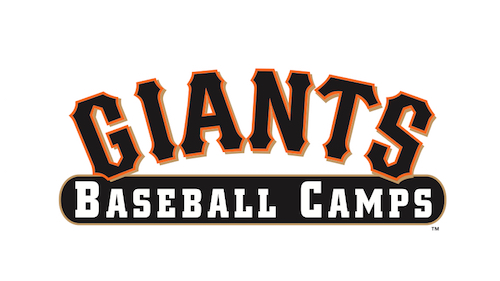 Giants Baseball Camps is now hiring for the position of Summer Camp Coach
Do you love working with kids and like baseball? Then join Giants Baseball Camps for our 2021 season!
We are looking for baseball camp coaches who are available to work at least four of the following sessions:
June 7-11 in San Francisco or Danville
June 14-18 in San Francisco or Millbrae or Napa
June 21-25 in Larkspur or Redwood City
June 28-July 2 in Saratoga
July 12-16 in San Francisco or Palo Alto
July 19-23 in San Francisco or Saratoga
July 26-30 in Orinda or San Mateo or San Francisco
August 2-6 in Los Altos Hills or San Francisco
August 9-13 in San Francisco
With the option to work additional sessions in the summer if interested.
We are looking for Baseball Camp Coaches who:
Are outstanding role models and will make a lasting and positive difference in the lives of children
Are passionate about working with youth and teaching life skills through baseball
Are dependable and reliable; someone that we can count on to be there, no matter what
Have a positive attitude and outlook, even in the midst of a tough situation
Are able to bring abundant energy and enthusiasm to the field each day
Summer Camp Coach Core Responsibilities:
Ensure a safe camp environment for all campers
Manage and motivate campers to have fun each day of camp Execute San Francisco Giants Baseball Camps Curriculum & Daily Schedule
Provide feedback and suggestions during drills and games Communicate with Site Management regarding issues as they arise
Work together with other team members from various backgrounds to uphold the Giants Baseball Camps stellar reputation
Qualifications for a Summer Camp Coach position:
Make at least a four-week commitment Monday-Friday for approximately eight hours per day
Pass a comprehensive background screening
Travel to all of our sites throughout the Bay Area with reliable transportation of your own
Be, at minimum, familiar with the basic fundamentals of baseball and have experience managing children
Highlights as a Summer Camp Coach:
Build valuable coaching experience representing a global brand
Be outdoors this summer having fun, teaching children, and celebrating the Giants
Be part of an incredible team of like-minded and passionate coaches
Giants Baseball Camps operates in San Francisco, Redwood City, San Mateo, Palo Alto, Los Altos Hills, Los Gatos, San Jose, Danville, Larkspur, Napa, Orinda, Millbrae!
If you're ready for an amazing summer opportunity, apply now!
Keywords: Rally Camps, Redwood City , Giants Baseball Camps-Summer Camp Coach, Other , Redwood City, California
Didn't find what you're looking for? Search again!